Paralympic champion Liu grateful to her "eyes" Xu******
By Sportswriters Yao Youming, Wang Ze and Zhao Yingbo
XI'AN, China, Oct. 24 (Xinhua) -- Liu Cuiqing, a visually impaired Chinese Paralympic champion, pocketed her second medal at the 11th China's National Games for Persons with Disabilities on Sunday.
On Sunday, Liu clocked 12.45 seconds to win a silver after Zhou Guohua from Guangdong in women's 100m T11 event.
With guide Xu Donglin, the 29-year-old secured her first gold medal of the major event on Saturday by winning the women's 400m T11 final.
Having won four golds in the 10th edition of the Games, Liu faced many troubles in the ongoing 11th edition of the Games.
After the Tokyo Paralympics, Liu was exhausted and had few normal training in quarantine. Furthermore, Xu suffered a torn meniscus in his right knee just ahead of the Tokyo Olympics.
When the duo entered the stadium on Saturday, Xu helped Liu stand on the block quickly and the pair finished a quick warm-up. When the 400m event was about to begin, Xu guided Liu to get ready carefully. He encouraged Liu by patting her on her shoulder.
Liu opened an early gap in the race, which no one was able to narrow. At last, the elite Paralympic athlete crossed the finish line in one minute and 1.21 seconds.
Liu began to take up the track and field training when her running talent was discovered in school.
Xu was a professional athlete. When he intended to retire eight years ago, he was selected as the guide of Liu.
The 1.83-meter-tall Xu was shy while meeting the 1.65m-tall Liu in the year 2013.
But after thousands of practices, the duo collaborated better and better. Now Liu can sprint or turn left smoothly at the special signals sent by Xu through the rope between them.
Liu said that if she could have three days to see, she would look at her partner firstly. The people around the duo told Liu that Xu is a handsome man.
"In my opinion, Donglin is my elder brother. I'd like to thank him for bringing me to podium in major events since 2013," Liu told Xinhua.
"We have cooperated for eight years and got many medals in national and international events. This brought me a sense of achievement," said Xu.
After the long and tough season, the golden pair will have a good rest each.
"We will part for several months. My knee injury needs time to recover. I'd like to create more better results in Paris Paralympic 2024 with Cuiqing," 32-year-old Xu noted. Enditem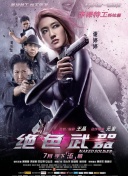 China's Heilongjiang sees robust trade growth in Jan.******
HARBIN, Nov. 20 (Xinhua) -- Northeast China's Heilongjiang Province saw its foreign trade in goods grow by 25.3 percent year on year to 161.5 billion yuan (about 25.3 billion U.S. dollars) in the first ten months of this year, local authorities said.。
According to Harbin Custom in the provincial capital, the province's imports saw a 26.1-percent increase to 125.64 billion yuan in the January-October period. In comparison, its exports grew by 22.5 percent to reach 35.86 billion yuan.。
The province's trade with Russia hit 105.05 billion yuan, up 28.2 percent, accounting for 65 percent of the total foreign trade. Trade with countries along the Belt and Road amounted to 120.3 billion yuan, registering a 26.2-percent increase.。
The customs said that the exports of electrical and mechanical products and labor-intensive products grew by 18.7 percent and 21.8 percent respectively.。
Imports of key commodities in the province such as natural gas and soybeans registered robust growth. In particular, natural gas imports surged by 165 percent to reach 8.2 billion cubic meters during the period. Enditem。
【必赢彩票app_安全购彩👉👉十年信誉大平台,点击进入👉👉 打造国内最专业最具信赖的彩票平台,为您提供必赢彩票app_安全购彩用户登录全网最精准计划软件,APP下载登陆,强大的竞彩网上推荐!!】
深圳新增23例新冠肺炎本土确诊病例 7例在重点区域核酸筛查中发现******
  2月28日0—24时,深圳新增28例病例,其中,23例诊断为新冠肺炎确诊病例,5例诊断为新冠病毒无症状感染者;20例在隔离观察的密接人员核酸排查中发现,7例在重点区域核酸筛查中发现,1例在重点人群核酸筛查中发现。
来源:央视新闻客户端
编辑:张佳萌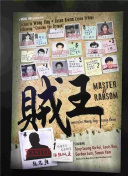 China's postal industry revenue soars 17.8 pct in Jan.******
BEIJING, Nov. 14 (Xinhua) -- China's postal industry maintained double-digit growth in the first 10 months of the year, with business revenue soaring 17.8 percent year on year, official data showed.。
The sector raked in more than 1.03 trillion yuan (about 160.8 billion U.S. dollars) during the period, according to the State Post Bureau.。
In October alone, the sector's total business revenue rose 10.9 percent year on year to 108.65 billion yuan.。
China's courier companies handled 86.72 billion parcels from January to October, surging 34.7 percent from a year earlier. Their combined business revenue amounted to 833.98 billion yuan during the period, a yearly increase of 20.7 percent. Enditem。
国家相册第五季第7集《雷锋不会老》
1.俄媒:俄军年底将列装最新款PPK-20冲锋枪
2.盛夏星空成失信被执行人 旗下艺人包括马天宇
3.美国提高电动车补贴门槛,德国和韩国车企气炸了
4.海军护卫舰支队南海多课目射击训练